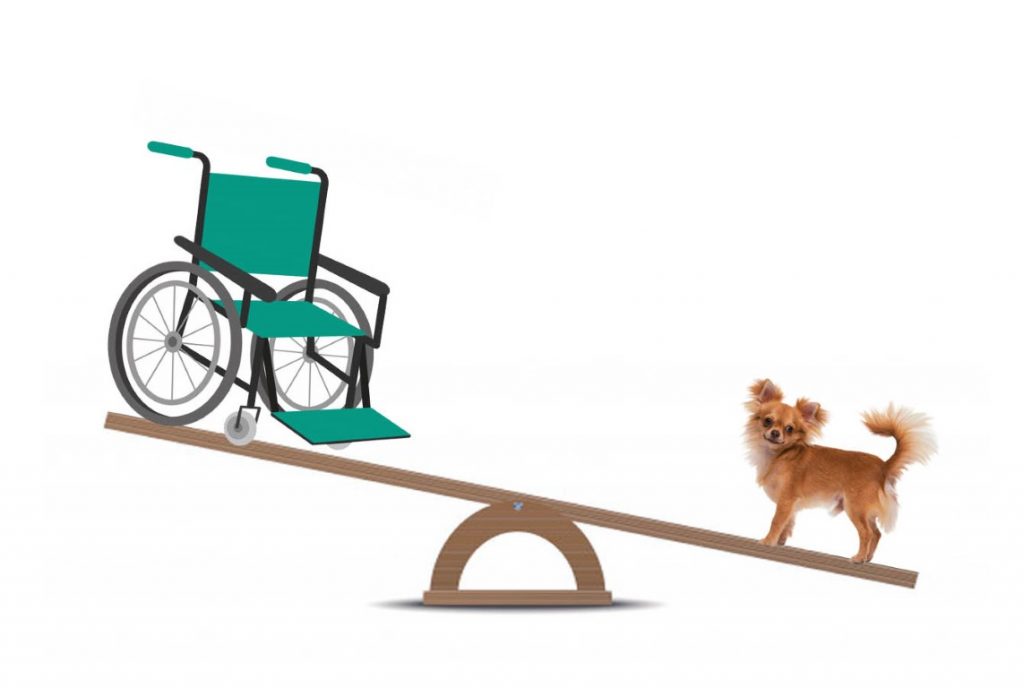 While there is evidence of wheelchairs' existence much earlier in the 1500's they were not mass-produced until the late 19th century.
Self-propelled wheelchairs took many forms. In 1933, Herbert Everest invented the first lightweight, portable wheelchair. It would fit into an automobile. But it was heavy and cumbersome.
Luckily for those whose mobility has become limited, advancements being are being made to mobility devices every day. New assistive equipment offers seniors and those with temporary or long-term injuries greater independence.
One of these advancements is the lightweight manual wheelchair. This helpful accessory helps mobility challenged to participate in everyday activities with greater ease and enthusiasm.
How much does a Lightweight Wheelchair weigh?
Manual lightweight wheelchairs generally weigh between 25 and 40 pounds. An ultra-lightweight wheelchair may weigh only 15 to 18 pounds. They weigh less than traditional wheelchairs because they are constructed of aluminum instead of the harder, sturdier, more resilient steel.
How much does a Lightweight Wheelchair cost?
Because of a lightweight wheelchair folding, it is not as substantial as other chairs. Thus, is usually less costly than regular wheelchairs. Depending on the material from which they are made costs can range anywhere from $150 to $3500.
Who should use Lightweight Wheelchairs?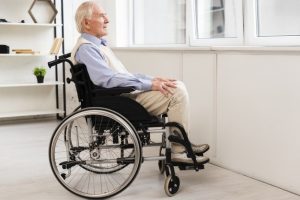 Lightweight wheelchairs are not appropriate for anyone who is over 250 pounds. They are also not intended for full-time wheelchair users.
Lightweight folding chairs are perfect for older people and/or those who have trouble walking long distances.
Lightweight chairs are a good fit for those who have some use of their limbs. They work well for people who have a temporary injury.
Senior citizens with some but limited mobility can put a lightweight chair in their trunk for use in the mall or when traveling. Many elderly people with access to a lightweight folding wheelchair can maintain mobility and independence because of it.
Lightweight chairs are ideal for users who can propel it and maneuver it themselves.
What are the benefits of a Lightweight Wheelchair?
Ease of Transportation
People of all ages who have limited mobility can be transported short distances input a lightweight chair even if they are heavy.
The collapsible frame means the chair is light and portable for putting it in a car or taking it up and downstairs and steps.
With a lightweight chair whether you are traveling by car, by bus, or by plane, you can fold up your chair for quick and hassle-free transportation.
Allows Self-Propulsion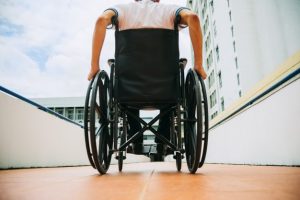 With large wheels at the back of the chair, your lightweight wheelchair is easy to propel. This lighter weight wheelchair also reacts to a lighter touch and is much easier to maneuver in tighter spaces. The maneuverability makes steering it more accurate and smooth.
Promotes Independence in Daily Activities
Ironically, having the use of a portable, lightweight chair increases independence.
Being able to throw this wheelchair into the car or public transit means that the user will open new doors and give you a sense of freedom.
There are a variety of issues that may cause you to use a wheelchair on a permanent basis. But, you can still find your independence and take control of your life. The following tips and strategies will guide you to your independence as a wheelchair user.
The newest models even come with optional accessories like drink holders and lap trays. Lightweight chairs can be adapted to every daily activity and individual requirements.
Easy storage and specifications. Every add-on is easily taken off and stored for convenient transport. This durable chair will allow users to participate in everyday activities with family and friends.
Ease of Storage
One of the biggest benefits of the compact lightweight chair is that it folds up for easy storage in small spaces. It makes daily living space less congested. Your chair can be quickly retrieved for travel or transport.
Many Convenient Features
Lightweight wheelchairs come with many features. These make them more comfortable and user-friendly. Be sure the chair you buy has the features you want. These include:
Leg Rests. These may swing away or click off. They may be regular, sitting posture or elevating. The elevating type is not standard leg rests. They are a help to those with circulation problems or people with some types of injury.
Armrests. Armrests usually come in full length or desk length sizes. If you plan to sit at a table or a desk while in the chair then desk length armrests are perfect. Check to see if the armrests are fixed or movable. Armrests that flip up and down are convenient if you wish to transfer to a toilet or bed.
Cushioning Comfort is vital in a wheelchair. The lightweight wheelchair gives users the ideal comfort every time. Be sure to ask about extra padding for seating, leg rests. Shock absorbers can be installed to the framework so your seating is enhanced.
Wheels If you are going to self-propel your manual lightweight wheelchair, then you need large back wheels. If someone is pushing your chair, then smaller transport style wheels make the chair lighter and easier to load and unload. The specialized bigger wheels are simpler to turn. They demand less energy to maneuver.
Safety Features Depending on your posture and degree of mobility, you may want to consider safety features for your lightweight wheelchair. Be sure to get anti-tip guards on the back if you are propelling yourself. These will keep you from flipping your chair backward.
Build Self-Esteem
When you can do things for yourself, it builds self-confidence. The ultra-lightweight wheelchair makes independence attainable. Take control of your everyday participation in what you love to do.
Conclusion
Why buy a lightweight wheelchair? One of the most appealing features of manual lightweight wheelchairs is that you can self-propel. You can also lift it easily into a car, bus, or plane. This versatile folding chair allows you to participate in the things you love to do.
Latest posts by MobilityHive
(see all)