Darren maneuvered the truck carefully back into the loading bay. Then, he opened the door of the truck. He reached over his shoulder and brought out a frame. Laying it on its side, he snapped on a wheel.
Then he flipped the frame over and attached the second wheel. He then righted the chair.
Grasping the steering wheel of the big truck, Darren swung like a monkey from the truck to his chair.
I've been in a wheelchair for a half my life," Darren told impressed onlookers. "It doesn't affect my trucker skills."
Thanks to modern technology, people with mobility challenges can drive as well as they did before they lost the use of their legs. Paraplegics drive cars and in a few cases, even big rigs.
However, there are some things you need to do to ensure you and others who share the road are safe.
First, it is very important that mobility-challenged drivers—young and old—declare their medical condition.

How You Can Start Drive from Wheelchair
1.   Learn the Disabled Driving Laws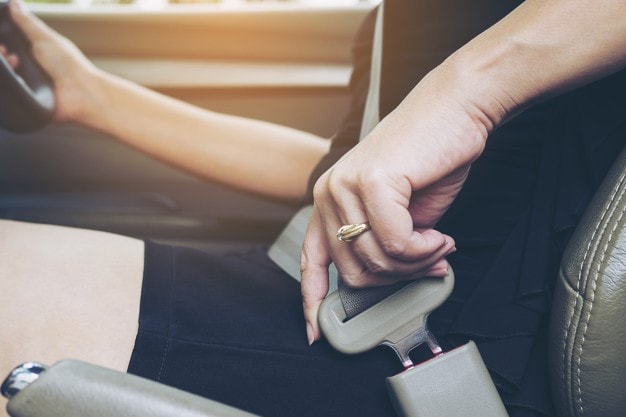 Driving a car from a wheelchair was once unheard of. However, today, it is increasingly common. Drivers with mobility challenges must learn disabled driving laws.
Federal disabled driving laws deal with the ability of disabled individuals to operate a motor vehicle on American highways and roads.
The term "disabled" for the purposes of driving laws refers to someone who has lost the ability to use one or more limbs.
Their situation requires special adjustments so that they can operate a motor vehicle safely.
The Americans with Disabilities Act ensures that disabled people are not discriminated against or harassed at work or in public.
With The Americans with Disabilities Act in place, state  Departments of Motor Vehicles cannot deny an individual the right to a driver's license based on his/her disability.
Accommodations for vehicles driven by mobility-challenged drivers must be in place. These disabled parking spaces, a minimum of eight feet wide with eight-foot loading zones and wheelchair ramps, must be available at every business.
Every state has its own motor vehicle laws regarding disabled drivers. Disabled drivers are required to inform the DMV about their disability and a restricted license may be issued based on limited vision, hearing, or mobility.
Vehicular modification laws also vary from state to state, and mobility equipment should be installed by an approved vendor.
2. Get Proper Driver Training
Just like other driver's education, disabled driver's education focuses on knowing and obeying the rules of the road.
However, driver's education for disabled individuals has specific lessons aimed at being a responsible driver, disability notwithstanding.
If you are driving car from wheelchair like me whose disability is limited mobility, search for a training center that is accessible.
Find a driver training business where hand controls have been installed in the driver training vehicles. It is important to have actual behind-the-wheel practice.
All American drivers –including disabled drivers—must be sixteen or older. They may start driver's education at fifteen.
Make sure you have an instructor who is familiar with the road test for disabled drivers. You need to be prepared for, and have lots of practice, at the things the driver test official will ask you to do.
3. Pass the Road Test
Before you start in-car training, as a disabled driver, you have to pass a multiple-choice driving theory test.
You also have tests of your perception skills. It is important that you are honest with driver testing officials about the nature and extent of your challenges.
The final segment of the driver's test is the road test. It is given by a road test adjudicator who specializes in disabled driving testing.
4. Do you Need to Buy a Vehicle?
Like me, you may already have a vehicle that is wheelchair accessible. The adaptations for your vehicle so you can drive it may be as simple as adding hand controls.
There may already be a ramp or other means of your getting into the vehicle as a passenger that works for you as a driver.
If you need to purchase a vehicle, there are some considerations that will help. Find a seller who knows about wheelchair accessible vehicles.
There is no perfect vehicle for every mobility challenged driver. Work with someone who is a certified mobility consultant.
Get a free evaluation. This will help you discover what adaptations you need to make the most informed choice.
Ask specific questions aimed at a vehicle that meets your unique needs.
5. Get a Disabled Parking Permit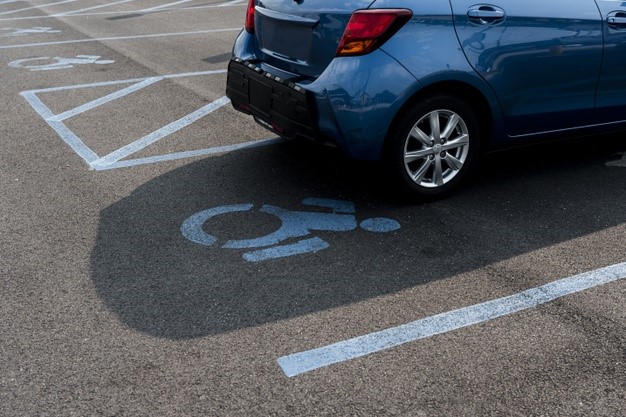 If you have been in a wheelchair for a while, you may already have a disabled parking permit.
Rules for handicap parking permits vary from state to state. Check out the procedures for the state in which you live.
In some states, you can download the application. In others, you must to a Department of Motor Vehicles office.
Your doctor or other healthcare professional may have to fill out part of the application.
Check out what you need to do with your doctor or go to your nearest DMV office for details.

6. Have Hand Controls Installed
The car you will be driving will need to be fitted with hand controls. These are connected to the accelerator and brake of your vehicle using a driving arm.
This miraculous device takes some getting used to. If possible, make that part of your driver training program.
If the company does not have one, they might be willing to do your driver's education in your car.
7. Get a Docking Station
If you are driving your vehicle from your actual chair the way I do, then the vehicle will need a docking station. This floor-mounted device clicks onto your electric or manual wheelchair.
It holds your chair securely in place while you drive directly from your wheelchair.
If like my friend Darren, you get into the regular driver's seat and put your wheelchair in the back seat or the trunk then this docking station isn't necessary. You can add it later if you need to drive from your chair.
8. Focus on what Works
When you start driving a car from your wheelchair, it is easy to get depressed and frustrated about what you cannot do.
That's when you need to make a list of all the skills and abilities you have as a driver. I'll bet your eyes and ears work just fine.
Your hands and arms are as functional as those of any other driver. You can think as fast.
Your reaction times are as quick as anyone. You have great problem-solving skills. You bring a lot to the task of driving. 
Conclusion
Mobility challenged adults need not be faced with disabilities when it comes to driving. Like all responsible drivers, they need to know and follow safe driving rules and etiquette.
Fortunately, there are special modifications that, along with training, ensure that many disabled adults can safely get behind the wheel and travel America's roads and highways.
The ability to drive a vehicle often gives those of us who are mobility challenged a wider social circle, the ability to pursue activities. It also improves self-esteem and builds a sense of independence.
Happy Motoring!

Latest posts by MobilityHive
(see all)